Philanthropy & Community Investment
Philanthropy & Community Investment has been a foundation of Bacardi since the family arrived in Santiago de Cuba more than 180 years ago. The tradition of responsibility -- providing local disaster relief assistance, building a new city library, or supporting charitable organizations – continued with the inception of the company in 1862 and has remained to this day.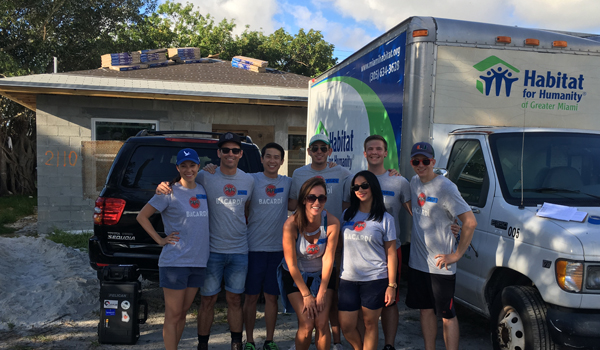 Bacardi is committed to the communities in which we live and work. We encourage employees to volunteer their time in programs and activities to support local organizations and we support the many worthwhile charities in our towns working to better our communities. Despite being rated as a relatively lower priority on our materiality matrix, engaging our employees in supporting local communities remains an important part of our overall Corporate Responsibility (CR) approach as it benefits our communities and organization.
Our signature Spirit for Life, Caring Together initiative, our annual Corporate Responsibility Month, encourages all Bacardi operations to hold events important to their communities. We support local community initiatives across a range of activities in four broad areas:
Arts & Culture
Education
Environment
Health & Social Services
Part of measuring our community investment is assessing the effect our charitable donations, both cash and in-kind, have on the organizations and communities we support. While internal reorganization of personnel and tracking systems delayed measurement of community investment in recent years, a new policy and tracking database will help ensure we can adequately measure input and output of our investments moving forward.