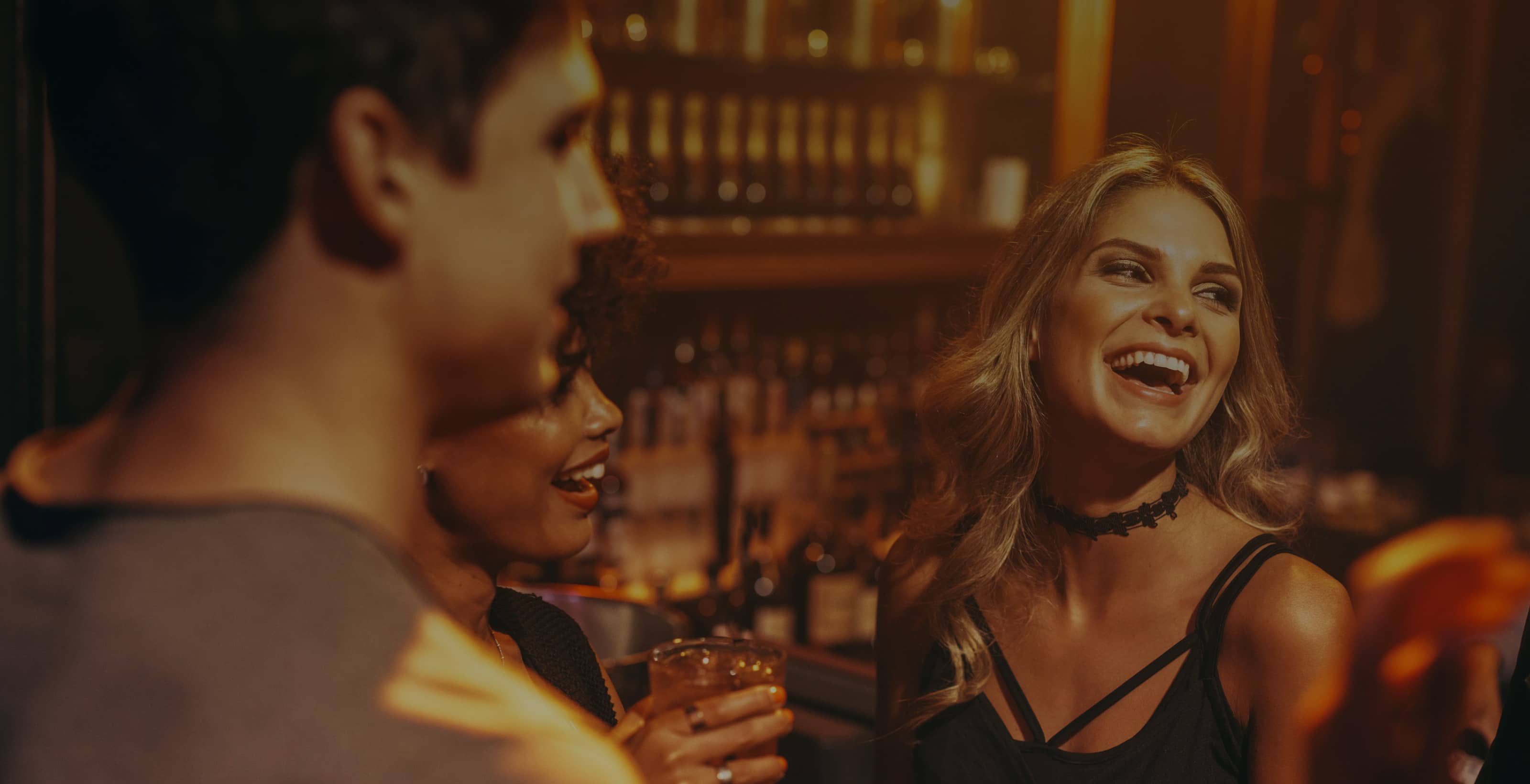 Marketplace
Corporate responsibility
As a global spirits producer, we have a responsibility to help reduce the harmful use of alcohol.
This means marketing our brands in the right way – only targeting people of legal drinking age and encouraging those who choose to drink, to do so in moderation as part of a mindful lifestyle. That's why, for the last 30 years, we've worked with industry partners to promote responsible drinking in countries where we operate.
Our campaigns have raised awareness and sparked conversations about reducing excessive consumption, preventing underage drinking, and discouraging drinking and driving. We've reached millions of people with the information and tools they need to make mindful and responsible choices for themselves and their families.
Want to know more? Read on to find out how we're bringing our commitment to responsible marketing and responsible drinking to life.
Goals
Good Spirited global goal:
Support the global strategy to reduce the harmful use of alcohol.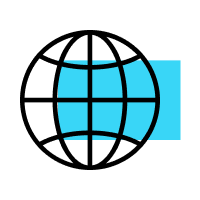 Increase support of responsible drinking initiatives and partnerships in the top 80% of Bacardi markets.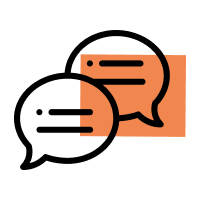 Carry responsible drinking messaging and website designation on 100% of brand labels.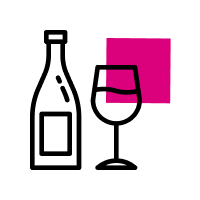 Make available to the consumer nutrition information for all brands.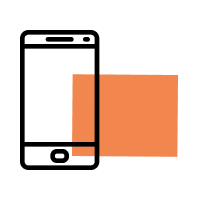 Lead efforts, along with other industry members and partners, to put in place measures and standards to ensure digital marketing messages are targeted to adults of legal drinking age only.
Making it  Happen
Marketing Responsibly in the Digital Age
Through our partnership with the International Alliance for Responsible Drinking (IARD), we're committed to responsible marketing practices on digital platforms to ensure our advertising and marketing messages only target adults of legal drinking age who choose to drink.
We've come together with like-minded companies, to commit to responsible marketing standards for digital channels based on best practices, including five safeguards:
Include an age affirmation mechanism for all social media sites to ensure marketing communications only engage adults over the legal drinking age.
Implement a Forward Advice Notice (FAN) stating that all content should not be forwarded to anyone under the legal drinking age.
Promote responsible consumption, including a responsible drinking message.
Secure transparency statement / official statement authenticating accounts.
Make available community guidelines on User Generated Content (UGC) policy.
Together we are committed to do our part to help reduce the harmful use of alcohol and our brand marketing teams have achieved 79% compliance in the markets audited by the World Federation of Advertisers (WFA) and IARD in 2018.
Providing Honest Information
We provide nutrition information online so that you can get details about the calories, fat, carbohydrates, sugar, protein, allergens and more for the products within the Bacardi family of brands. Details are listed by the recommended serving size for each product, according to country standards.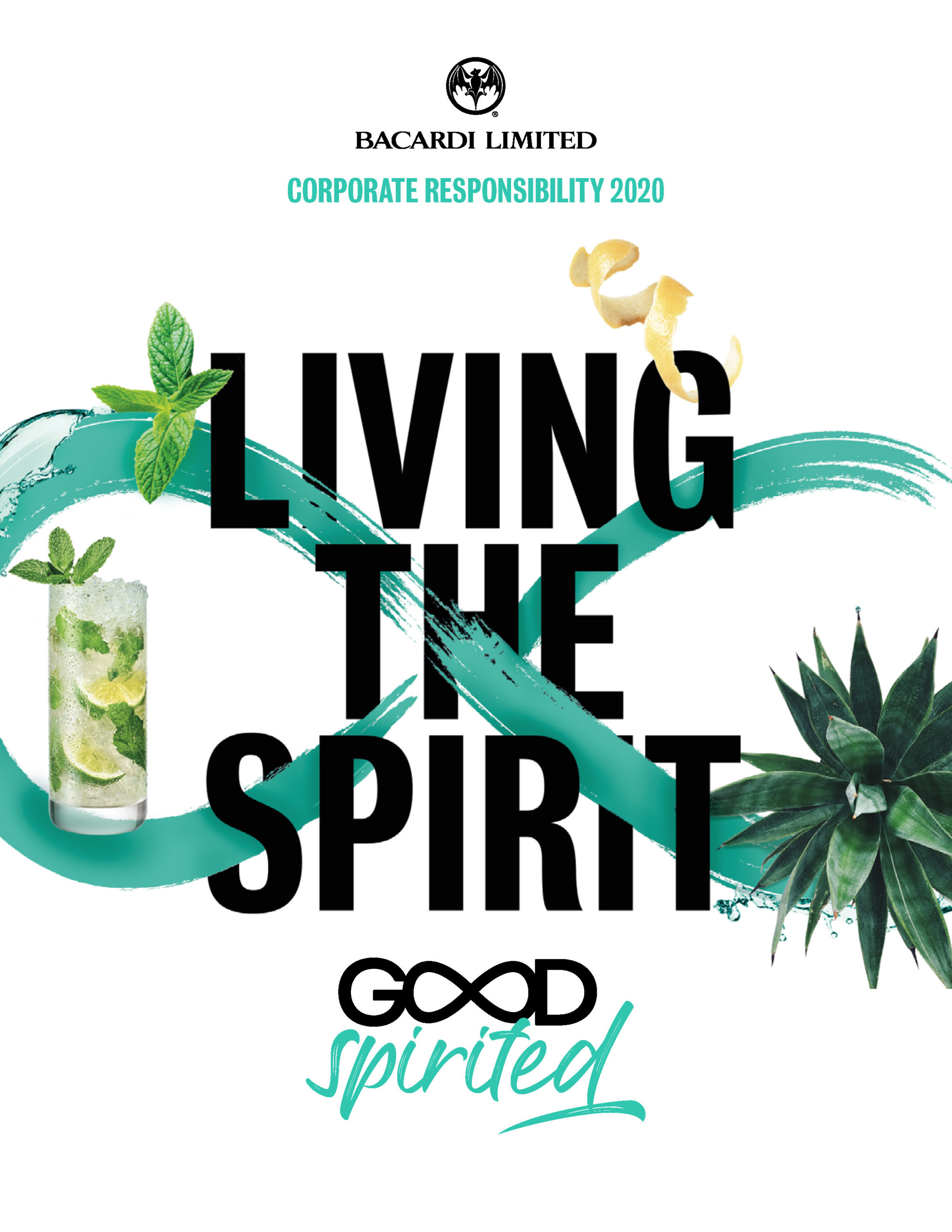 Want the full story?
Download the Good Spirited Corporate Responsibility Report 2020 for more detail.
PDF (21.8 MB)