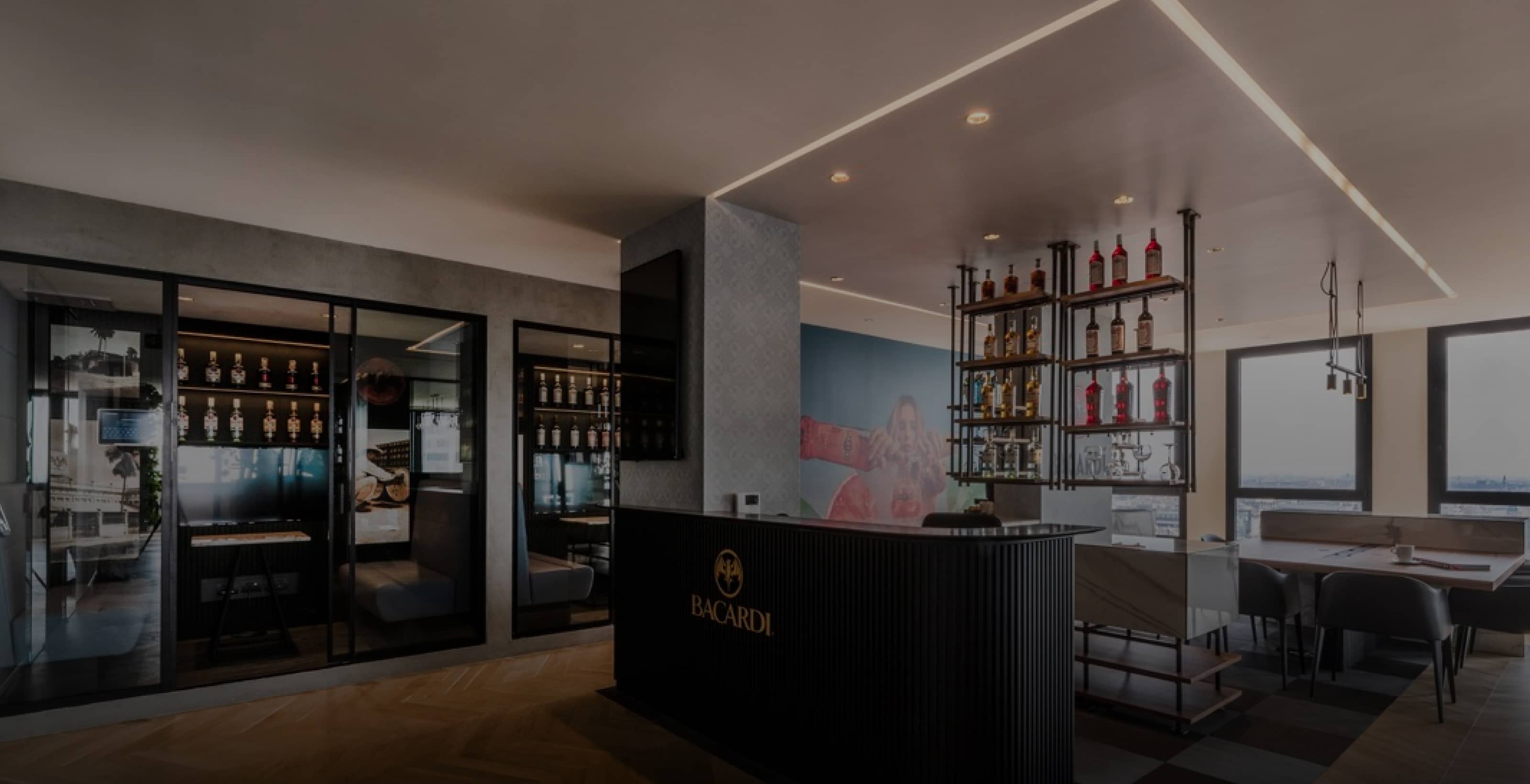 Local Information & Resources
Select a country
USA
Welcome
Registered Address
Bacardi USA Inc. 2701 Le Jeune Road Coral Gables, FL 33134
Bacardi U.S.A., Inc. ("Bacardi USA") is committed to contributing to organizations or events that enhance the quality of life for our local Miami community, as well as the communities around the country in which we conduct our business. We will continue to focus our efforts where we can make the most difference. Bacardi USA values active involvement from our employees, and we will vigorously encourage our employees to give generously of their time to the community and to the less fortunate.
Types of Contributions:
Bacardi USA will contribute to approved events or causes in the following manner (where legal):
In-Kind Contribution.
Cash Contribution.
Auction or Raffle Items (Product, P.O.S. Material, etc.).
Placement of Advertising or Corporate Logo in Program.
Employee Direct Community Involvement
All sponsorships or events will be reviewed by the sponsorship committee based on the following criteria.
Events and/or sponsorships must provide sampling and signage opportunities.
Whenever possible events must include prominent mention of Bacardi USA in all phases of Public Relations including the invitation, advertising, press releases, etc.
Event must fit strategically with our corporate and individual brand strategies.
Demographics of the event must be on target with our company/brand desired consumer audience.
All events and/or sponsorships and the corresponding sponsorship benefits must be permissible under applicable law.
In order to be reviewed by the sponsorship committee, all requests for sponsorship or contributions must fall under the following categories:
Health & Social Services.
Higher Education.
Arts and Culture.
Environmental/Conservation.
Heritage
Requests must come from charitable organizations which are non-profit and tax exempt as per section 501 C (3) of the IRS Tax Code or they must benefit a 501 C (3) organization.
All organizations will be required to provide statements and documentation regarding disbursement of funds to their charitable causes.
All requests must be in writing and submitted through the bacardiusa.com website, and received at least 4 months in advance of the event date as our processing time is 6-8 weeks after receiving the completed sponsorship request application. Bacardi USA will not accept requests via mail, e-mail, or telephone. Any requests received outside the online process will not be reviewed.
Limit of one approved donation or event sponsorship per organization per year.
Requests for support of individuals or sponsorships of personal exhibits or performances.
Requests for sponsorship of athletic clubs or other private or advocacy groups.
Political contributions.
Religious Contributions.
Bacardi USA will not support organizations that discriminate against a person or a group on the basis of age, political affiliation, race, national origin, gender, disability, sexual orientation, or religious belief.
If your organization chooses to submit a request for sponsorship or contribution, your organization must complete our Bacardi USA Community Giving Online Application.
The Bacardi USA Community Giving Online form must be filled out entirely before any request can be reviewed (requests will not be accepted in any other format).
All requests for sponsorship/contributions must be received 4 months prior to event date.
Each request for sponsorship/contributions will be reviewed by our sponsorship committee.
Requests for sponsorship/contributions will be approved or denied in writing or by e-mail at least two months prior to event date.
All communications regarding sponsorship/contribution requests will be conducted via e-mail.
The sponsorship eligibility criteria are not all inclusive, and consideration for sponsorship requests will be at the discretion of the sponsorship committee at Bacardi USA which will make the final determination, in its sole discretion. Although most eligible sponsorship requests are worthy, Bacardi USA can support only a small portion of the total number received and, as a result, must often turn down applicants even if they fit our guidelines.