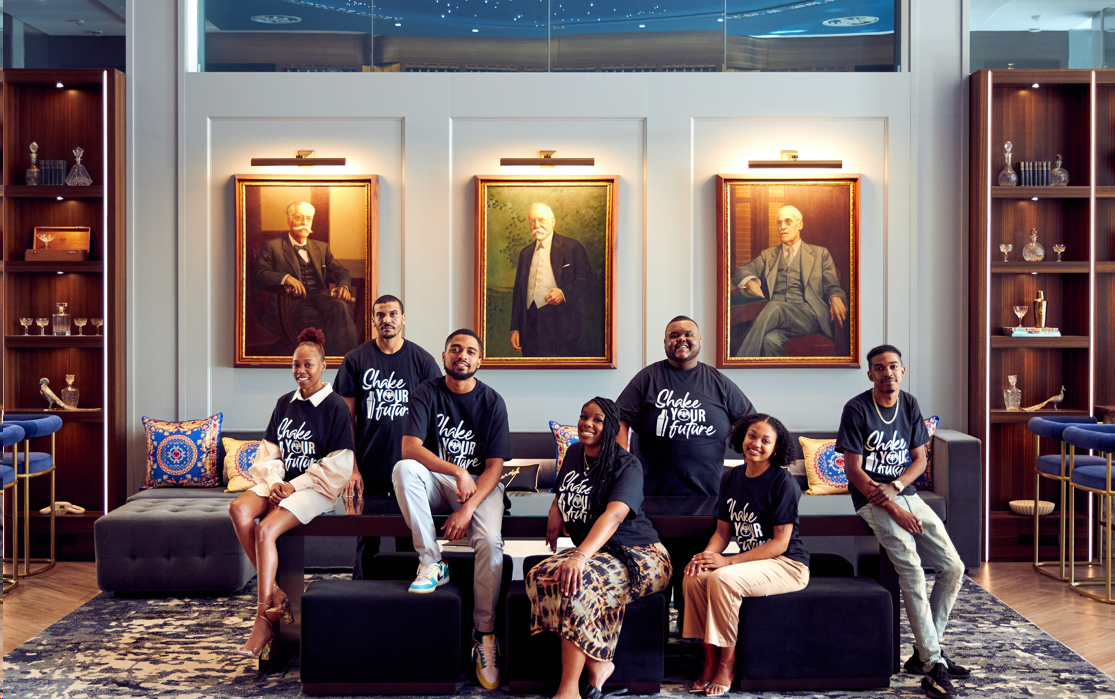 Recent news
Bacardi Launches Cohort 2 of Shake Your Future in Bermuda
November 15, 2023
Free Professional Bartender Training Program to Empower Unemployed Young Adults
HAMILTON, Bermuda, November 15, 2023 – In response to the growing demand for trained bartenders and hospitality professionals in Bermuda, family-owned Bacardi, is excited to announce the commencement of applications for the second edition of Shake Your Future, its free, professional bartender training program for unemployed young adults. In partnership with the Bermuda Government's Department of Workforce Development, Bacardi is welcoming aspiring bartenders to apply to the program for an opportunity to gain the skills and training necessary to embark on a career as a professional mixologist.
Shake Your Future is a global Bacardi program that was originally created in 2018 and has since expanded to Italy, France, India, South Africa, Spain and other markets. The overarching objective is to train 10,000 young adults worldwide by 2030. In Bermuda, the program launched in February 2023 and received an overwhelming response of 134 applicants, from which seven individuals were selected to undertake a transformative ten-week journey. The comprehensive program comprises four intensive weeks of training at the European Bartending School in London, offering students the opportunity to attain their international bartender certification. Upon their return to Bermuda, participants continue honing their skills, concentrating on personal branding, marketing, and undertaking a valuable four-week work placement in some of Bermuda's premier bars and restaurants. Notably, six individuals from cohort one were offered full-time employment upon program completion. Building on this success, Bacardi is increasing the available spots from seven to ten individuals which will see those selected heading off to London in March 2024 as part of cohort two.
Bartenders are the backbone of our industry and we're thrilled to renew our partnership with the Department of Workforce Development to provide meaningful learning opportunities and internationally recognized certifications through our Shake Your Future program. All graduates from our inaugural Bermuda class are working full-time in the hospitality industry, and one of them, Kierra Lee, recently became the first female and youngest winner of the Taste of Bermuda Bartending Competition. These young individuals have been motivated and empowered to achieve success in their careers, serving as an inspiration to us all, further reinforcing our commitment to foster job opportunities within Bermuda's hospitality industry."
Douglas Mello, Bacardi Limited Managing Director
In today's evolving job market, the hospitality sector in Bermuda is faced with the challenge of rebuilding its talent pipeline across the industry. The latest data from the 2022 Labour Force Survey Report underscores the persisting issue of unemployment in Bermuda, with a particular focus on the youth and the Black community. As residents actively seek pathways to enhance their skills and become competitive in the job market, Bacardi and the Department of Workforce Development are taking proactive measures to generate opportunities for individuals pursuing a fulfilling career in hospitality.
Shake Your Future is a powerful program, providing comprehensive instruction in mixology theory, free pour techniques, flair bartending, and live bar management, empowering individuals with the tools they need to succeed as a professional mixologist. Our collaboration with Bacardi and the achievements of our initial group of participants underscore the strength of Government partnerships and our dedication to elevating Bermuda's hospitality industry."
Jason Hayward, JP, MP, Minister of Economy and Labour
Shake Your Future is running in select cities across the globe with an ever-growing number of bar and restaurant partners pledging their support and giving the trainees the all-important experience they need to change their lives. The application window for the Bermuda program runs from November 15th to December 15th.
For more information on how to apply, head to the Bermuda Job Board and type "Shake Your Future" into the search box.
About Bacardi Limited
Bacardi Limited, the largest privately held international spirits company in the world, produces and markets internationally recognized spirits and wines. The Bacardi Limited brand portfolio comprises more than 200 brands and labels, including BACARDÍ® rum, GREY GOOSE® vodka, PATRÓN® tequila, DEWAR'S® Blended Scotch whisky, BOMBAY SAPPHIRE® gin, MARTINI® vermouth and sparkling wines, CAZADORES® 100% blue agave tequila, and other leading and emerging brands including WILLIAM LAWSON'S® Scotch whisky, ST-GERMAIN® elderflower liqueur, and ERISTOFF® vodka. Founded more than 161 years ago in Santiago de Cuba, family-owned Bacardi Limited currently employs approximately 9,000, operates production facilities in 11 countries, and sells its brands in more than 160 markets. Bacardi Limited refers to the Bacardi group of companies, including Bacardi International Limited. Visit http://www.bacardilimited.com or follow us on LinkedIn or Instagram.