Good Spirited FY19 Corporate Responsibility Report
Since our founding in 1862, Bacardi has built a legacy of doing business the right and responsible way. At Bacardi, being corporately responsible in every aspect of our business is being Good Spirited. To see highlights of the progress we've made on our five Good Spirited global goals, watch the video below.  
Good Spirited Global Goals
1. Reduce the harmful use of alcohol
2. Care for and support our people, and reflect the diversity of our global operations
3. Return to the environment at least as much as we take away
4. Source our materials responsibly

5. Take care of our communities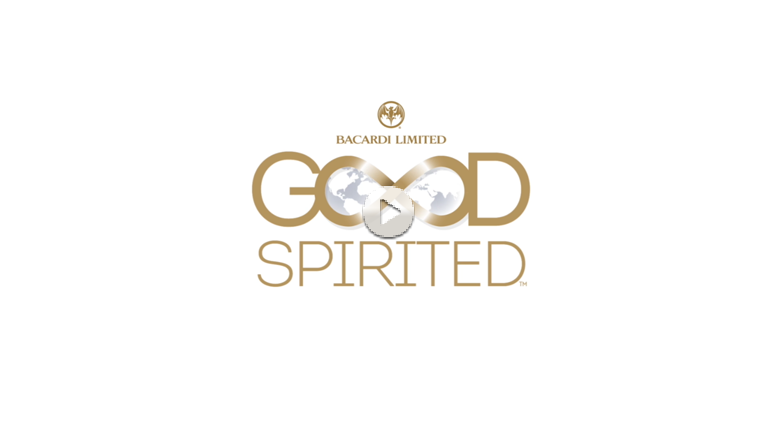 As a family-owned company with 158 years under our belt, we don't just think about the present day. We think about what we have contributed to the past, the long-term impact of what we are doing today, and the legacy we will leave for future generations. We are pleased to share these results and look forward to continuing the progress for the next 10 years and beyond.