Bacardi Trains Next Generation Of Berlin Mixologists As Shake Your Future Launches In Germany
Bacardi Trains Next Generation Of Berlin Mixologists As Shake Your Future Launches In Germany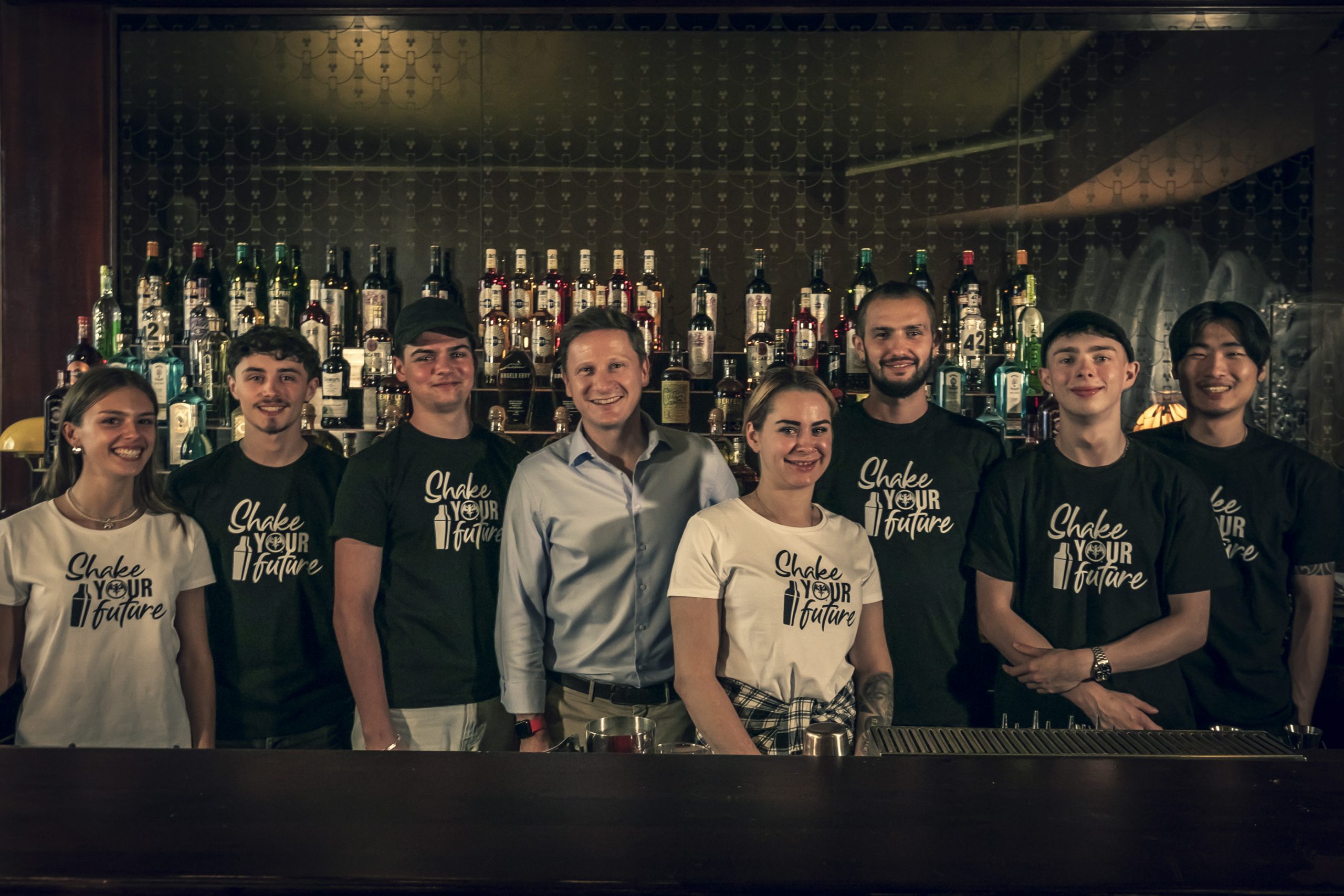 Bacardi Trains Next Generation Of Berlin Mixologists As Shake Your Future Launches In Germany
September 6, 2023
With hospitality professionals in more demand than ever, Bacardi is offering young adults in Berlin a life-changing opportunity to train as a bartender
Hamilton, Bermuda – September 6, 2023: In response to the growing demand for trained bartenders, family-owned Bacardi today announced that it is launching Shake Your Future in Germany. Shake Your Future is a special initiative giving young adults the life-changing opportunity to train as a professional mixologist.
With an industry-wide shortage of skilled bartenders, Bacardi is launching the program in Germany for the first time. The initial group of 10 will take part in the four-week diploma course at a bartender training school in Berlin where they will gain the skills and experience they need to start a new career as a mixologist.
The Shake Your Future students will be trained in the art of bartending and mixology before facing the ultimate test of their new-found skills when, for one night only, the entire group takes over the running of a top Berlin bar for a whole evening's cocktail service. From the moment someone walks through the door of the bar, the students will be responsible for delivering the ultimate cocktail experience – from the way they are welcomed, to the taking of the order, to the theater of mixing the drink, to the perfect serve of a cocktail that tastes as good as it looks – whether it's a classic recipe or a creation of their own.
If at the end of the evening they are judged by a jury of bar professionals (and, of course, consumers) to have passed the test, the new Shake Your Future graduates will receive an internationally recognized diploma and be able to access permanent employment opportunities within the sector, empowering them to transform their lives and build a brighter future.
Bacardi launched Shake Your Future as a pilot in 2018 to help address the youth unemployment crisis on the doorstep of its French office, which at the time was in the Parisian suburb of Saint-Ouen. Since then it has expanded to Spain, Italy and many other countries outside of Europe as part of a plan to bring the same opportunity to 10,000 people around the world by 2030.
Shake Your Future is a win-win. We are giving these students the start they need to make it as a professional mixologist and at the same time we are answering the need of our partners in the hospitality industry who are experiencing an unprecedented shortage of trained bartenders. And this is only the beginning. Shake Your Future changes lives and I'm excited to see the difference it will make to the participants and many more as we roll out the program across Germany over the months and years ahead."
Nicolas Rampf, Managing Director, Bacardi Germany
Bacardi is running Shake Your Future in Berlin in collaboration with Dominik Galander, bar entrepreneur and owner of a bartender training school.
Now, more than ever before, we need trained bartenders to help us deliver on the growing demand for the very best cocktails. It's true for me and it's true for the entire hospitality industry across Germany. Shake Your Future is a fantastic initiative from Bacardi. It's a proactive step towards making a difference to our industry and I am proud to be collaborating with them on the launch here in Berlin."
Shake Your Future runs annually in each of the cities where it is launched, with an ever-growing number of bar and restaurant partners pledging their support and giving the trainees the all-important experience they need to change their lives.
To find out more about Bacardi and its ESG – Environmental, Social & Governance – commitments, including its alignment with the United Nations Sustainable Development Goals, visit www.bacardilimited.com/esg.
About Bacardi
Bacardi Limited, the largest privately held international spirits company in the world, produces, markets, and distributes internationally recognized spirits and wines. The Bacardi Limited portfolio comprises more than 200 brands and labels, including BACARDÍ® rum, PATRÓN® tequila, GREY GOOSE® vodka, DEWAR'S® Blended Scotch whisky, BOMBAY SAPPHIRE® gin, MARTINI® vermouth and sparkling wines, and other leading and emerging brands including WILLIAM LAWSON'S® Scotch whisky, ST-GERMAIN® elderflower liqueur, and ERISTOFF® vodka. Founded more than 161 years ago in Santiago de Cuba, family-owned Bacardi Limited currently employs approximately 9,000, operates production facilities in 11 countries and territories, and sells its brands in more than 160 markets. Bacardi Limited refers to the Bacardi group of companies, including Bacardi International Limited. Visit www.bacardilimited.com or follow us on LinkedIn and Instagram.