BACARDÍ® Rum Inagurates System To Cut Greenhouse Gas Emissions By 50%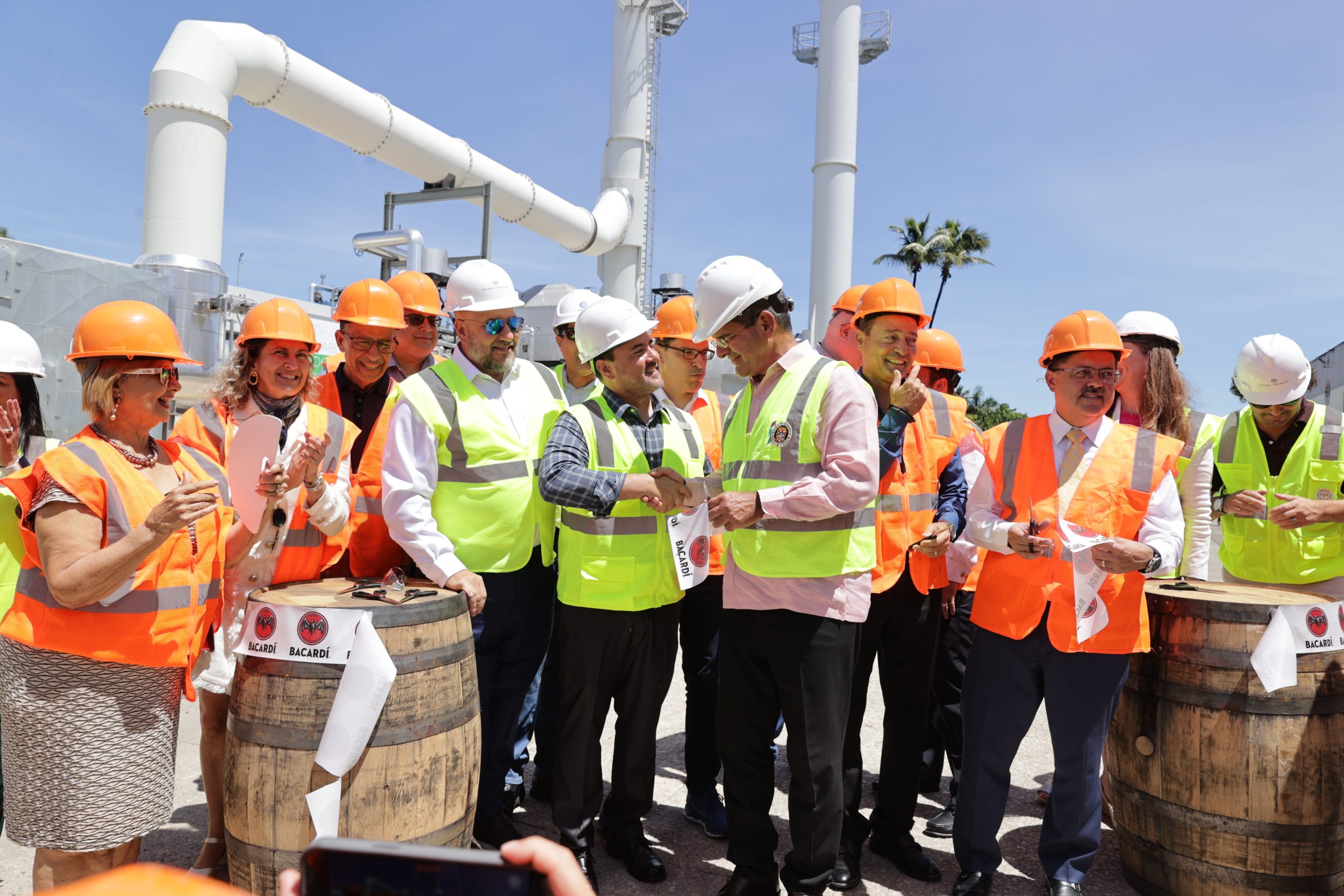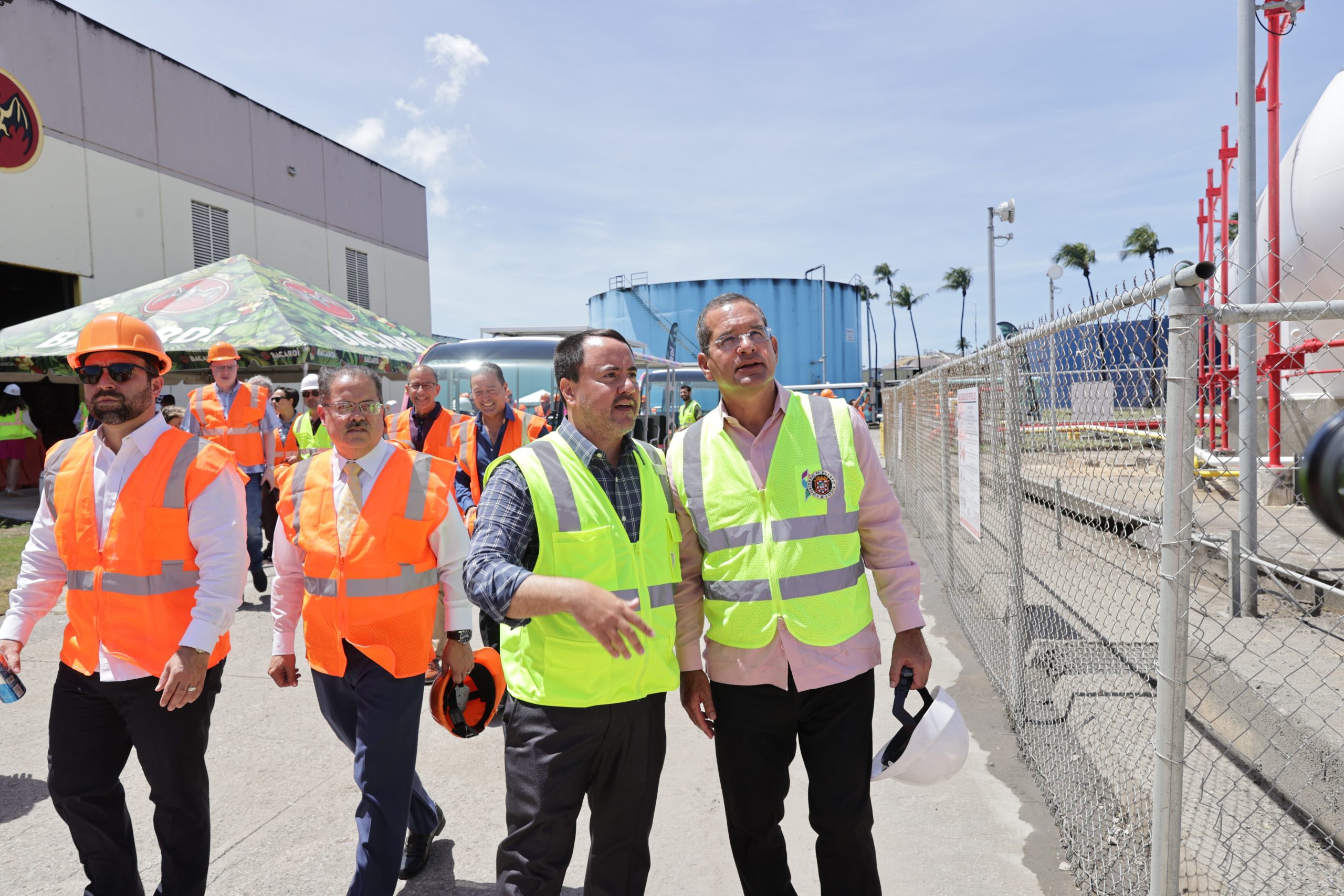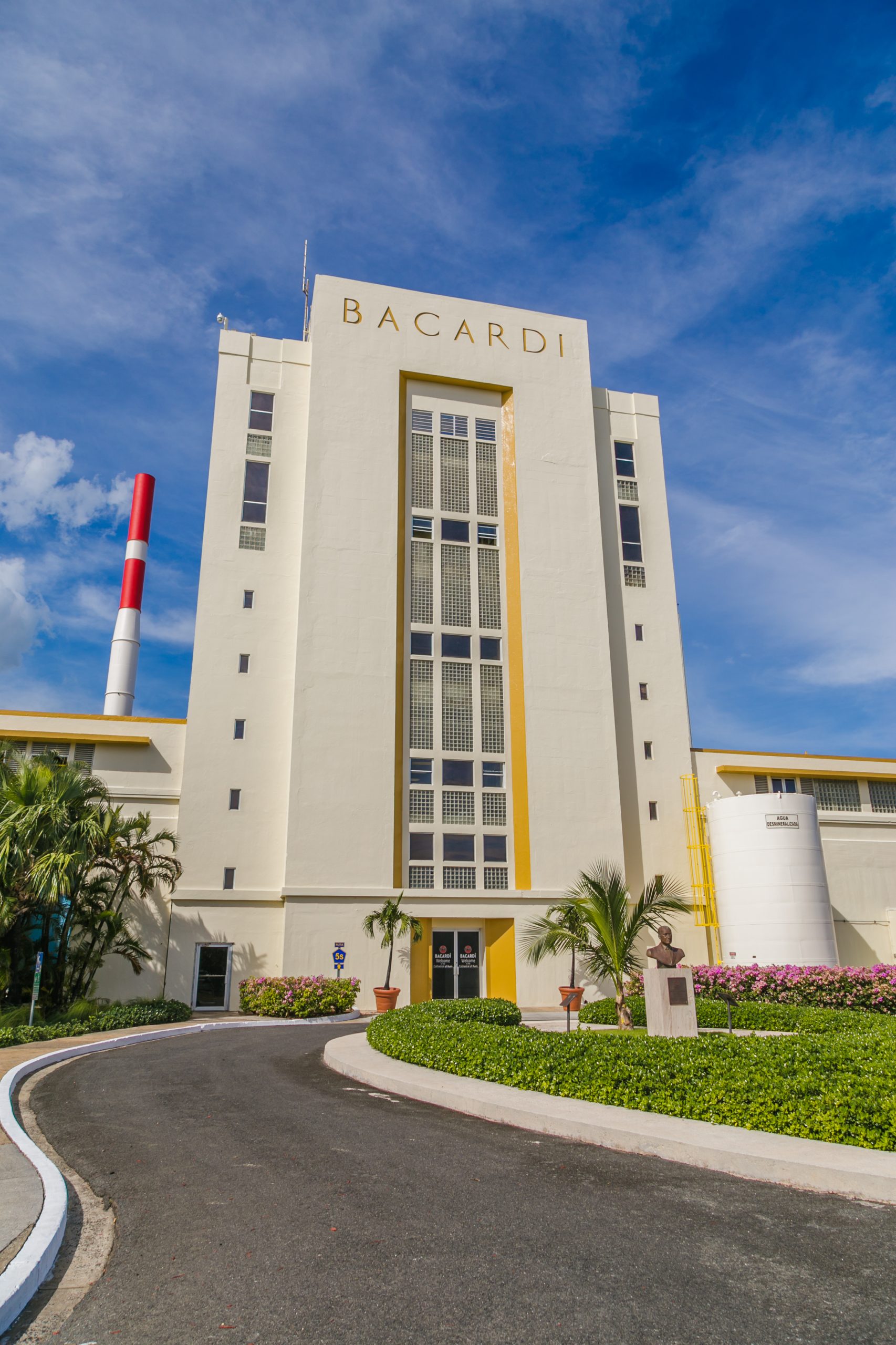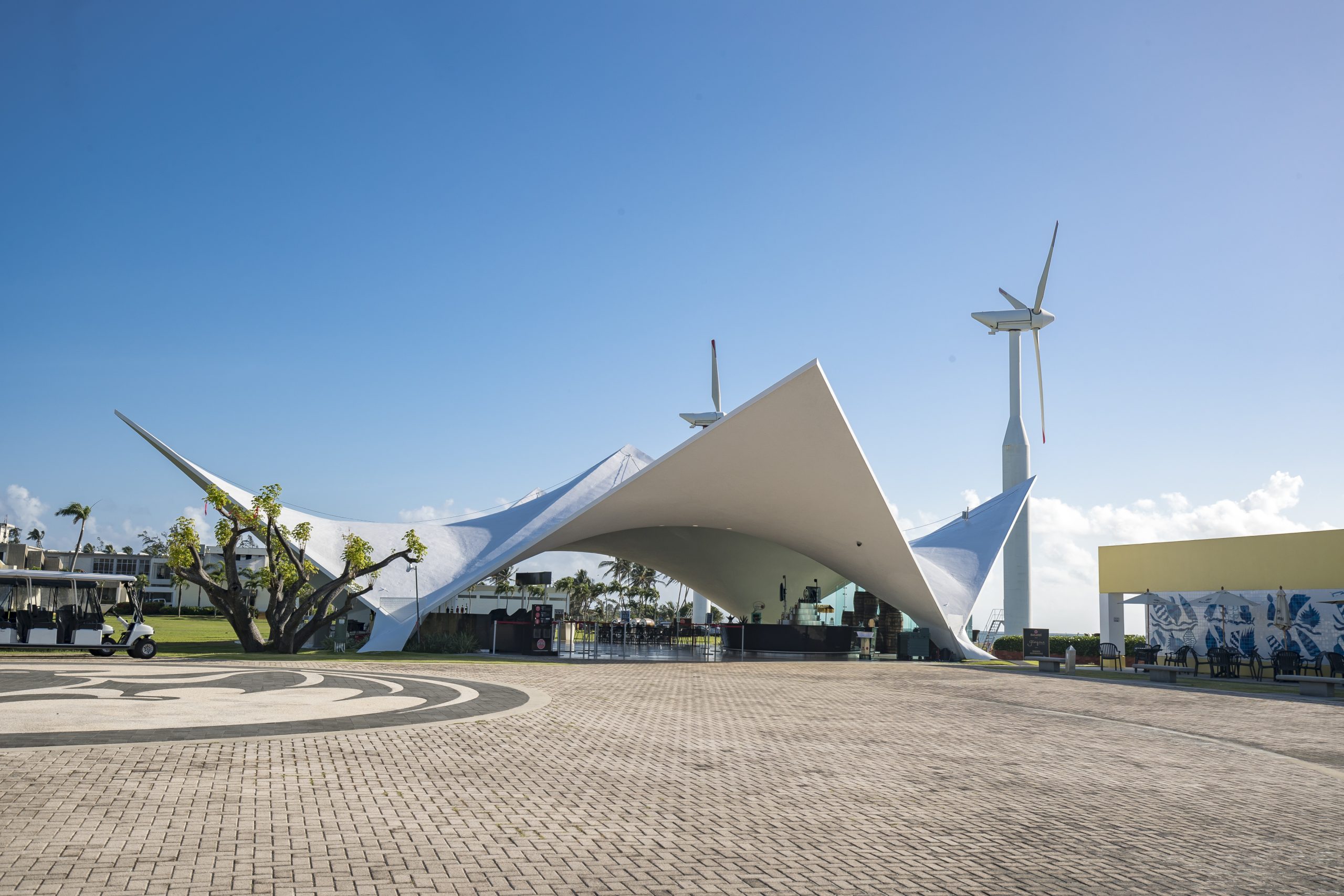 BACARDÍ® Rum Inagurates System To Cut Greenhouse Gas Emissions By 50%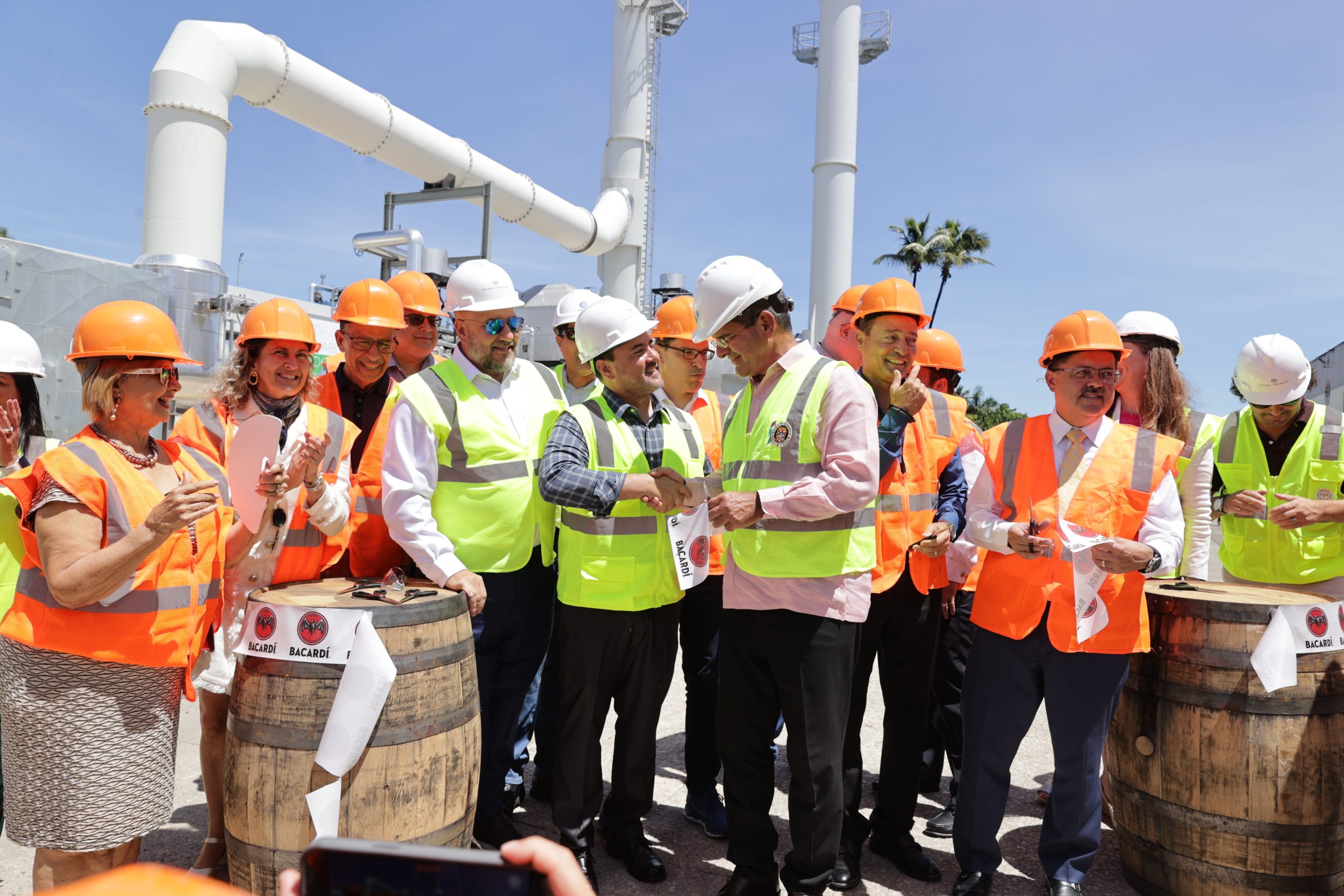 BACARDÍ® Rum Inagurates System To Cut Greenhouse Gas Emissions By 50%
October 2, 2023
World's largest premium rum distillery launches new CHP system as another milestone towards the company's ultimate Net Zero ambitions
Cataño, Puerto Rico, October 2, 2023 – Bacardi, the largest privately held international spirits company, celebrates the opening of its new Combined Heat & Power (CHP) system in Puerto Rico which will cut greenhouse gas (GHG) emissions of the iconic BACARDÍ rum brand in half. Bacardi marked the opening with a ribbon-cutting ceremony at the world's largest premium rum distillery located in Cataño, Puerto Rico.
The new CHP system replaces heavy fuel oil with propane gas which shifts the site to even cleaner energy. The system will generate 100% of the energy used at the campus including the distillery, offices and the Casa BACARDÍ visitor center – one of the most visited tourist destinations on the island.
The 50% reduction in BACARDÍ rum's GHG emissions is a significant step in reducing emissions globally for the family-owned company. In addition to BACARDÍ rum, the Bacardi portfolio of premium brands includes PATRÓN® tequila, GREY GOOSE® vodka, BOMBAY SAPPHIRE®, DEWAR'S® Blended Scotch whisky and many others. Bacardi is committed to cutting 50% of its GHG emissions globally, across the business, by 2025.
At Bacardi, we are committed to cutting our GHG emissions by reducing our energy consumption and switching to the most sustainable form of energy where we make our beloved brands. We are continuously exploring ways in which we can take more positive steps towards our ultimate goal of Net Zero across our sites. We are proud of the work we are doing in Puerto Rico, and across the globe, to be greener and cleaner with our energy."
Edwin Zayas, Vice President of Operations for Bacardi Corporation in Puerto Rico
Other ways in which the BACARDÍ rum distillery is continuously pioneering and implementing new environmental practices, including:
The creation of biogas through the cleaning of waste water, which then powers the distillation and creates electricity – more than 60% of the distillery's energy is generated this way;
A new treatment system that helps clean the biogas and reduce environmental impacts;
Recapturing 95% of the heat generated during distillation to reduce the energy required;
Developing a new project to capture CO2 from the fermentation process and supply it to the sparkling drinks industry on the island;
Planting and nurturing pollinator gardens to support local wildlife in Puerto Rico. Bacardi has received conservation certification from the Wildlife Habitat Council in recognition of its commitment to environmental stewardship and was recently re-certified for the third time for its efforts. It remains the only initiative on the island to hold WHC certification;
To mark its 161st anniversary, Bacardi will plant 161 coconut trees in Puerto Rico this year. The trees will help regenerate and protect a beach located near the BACARDÍ rum distillery, an area that has suffered significant hurricane damage in recent years.
Bacardi Corporation, part of Bacardi Limited, was founded in Puerto Rico in 1936 and has been manufacturing "the World's Most Awarded" rum since then. The current distillery, built in 1958 on 127 acres in the town of Cataño, is the largest premium rum distillery in the world and known as the "Cathedral of Rum".
As a family-owned company, we take great responsibility in protecting the legacy of generations to come. The work we are doing today will help build a more sustainable future for our people and the planet."
Magaly Feliciano, Global Sustainability Director
As part of its Corporate Responsibility program, Good Spirited, and in line with the United Nations Sustainable Development Goals, Bacardi has set a number of goals which it is committed to achieving by 2025. These global targets, which are in addition to the company's commitment to be 100% plastic free by 2030, include:
50% cut in greenhouse gas emissions at Bacardi production sites;
25% cut in water consumption at Bacardi production sites;
100% key raw materials and packaging sourced sustainably;
100% of product packaging to be recyclable;
40% recycled content of product packaging materials;
Zero waste to landfill at all Bacardi production sites.
Find out more about the company's environmental sustainability commitments, visit: https://www.bacardilimited.com/esg/
About Bacardi Limited
Bacardi Limited, the largest privately held international spirits company in the world, produces and markets internationally recognized spirits and wines. The Bacardi Limited brand portfolio comprises more than 200 brands and labels, including BACARDÍ® rum, GREY GOOSE® vodka, PATRÓN® tequila, DEWAR'S® Blended Scotch whisky, BOMBAY SAPPHIRE® gin, MARTINI® vermouth and sparkling wines, CAZADORES® 100% blue agave tequila, and other leading and emerging brands including WILLIAM LAWSON'S® Scotch whisky, ST-GERMAIN® elderflower liqueur, and ERISTOFF® vodka. Founded more than 161 years ago in Santiago de Cuba, family-owned Bacardi Limited currently employs approximately 9,000, operates production facilities in 10 countries, and sells its brands in more than 160 markets. Bacardi Limited refers to the Bacardi group of companies, including Bacardi International Limited. Visit www.bacardilimited.com or follow us on LinkedIn or Instagram.