Environment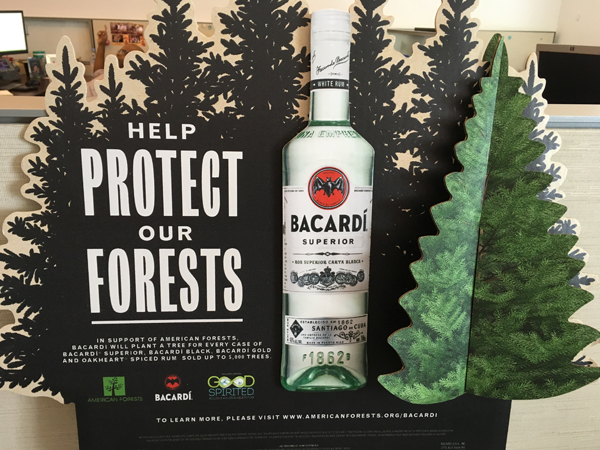 For Bacardi, environmental sustainability is good business – an approach that dates back to the very beginning of the Company more than 155 years ago. When Bacardi founder, Don Facundo Bacardí Massó, started his business he utilized the Spanish government's challenge to reduce surplus amounts of molasses in Cuba, leading to the crafting of BACARDÍ® rum. Repurposing old whisky barrels to age his rum was also part of the founder's original plan, a practice still in use today.
Our sustainability commitment has grown over the past 155 years and we are proud of the voluntary actions we have taken to be an industry leader in environmental performance in our operations. Our goal is to return to the environment at least as much as we take away. We recognize the environmental impact of producing our products and have implemented procedures to continually improve efficiency. Key potential areas of impact include:
Water use: clean water is fundamental to our business and we recognize the importance of water conservation.
Climate change: the fossil fuels we consume in our value chain process to operate our facilities, manufacture our products, and transport them to our customers, creates greenhouse gases that contribute to climate change.
Waste: effluents and waste from our operations need to be kept to a minimum as well as the use of our materials in bottling and packaging to reduce the overall impact on the environment.
In FY14, Bacardi launched an ambitious environmental sustainability initiative called Good Spirited with specific goals in sourcing, packaging, and operations. Some of the goals first target dates are end of 2017, with the others more long-term, end in 2022. The initiative covers all our countries, our offices and our manufacturing and bottling facilities, touching every employee. Within Operations, we have focused on energy, greenhouse gas emissions, water, and waste. This complements the efforts in our Responsible Sourcing pillar and their focus of sourcing and packaging. Read more about our FY17 progress here.