Environment
We aspire to be the world's most environmentally responsible
 

global spirits company.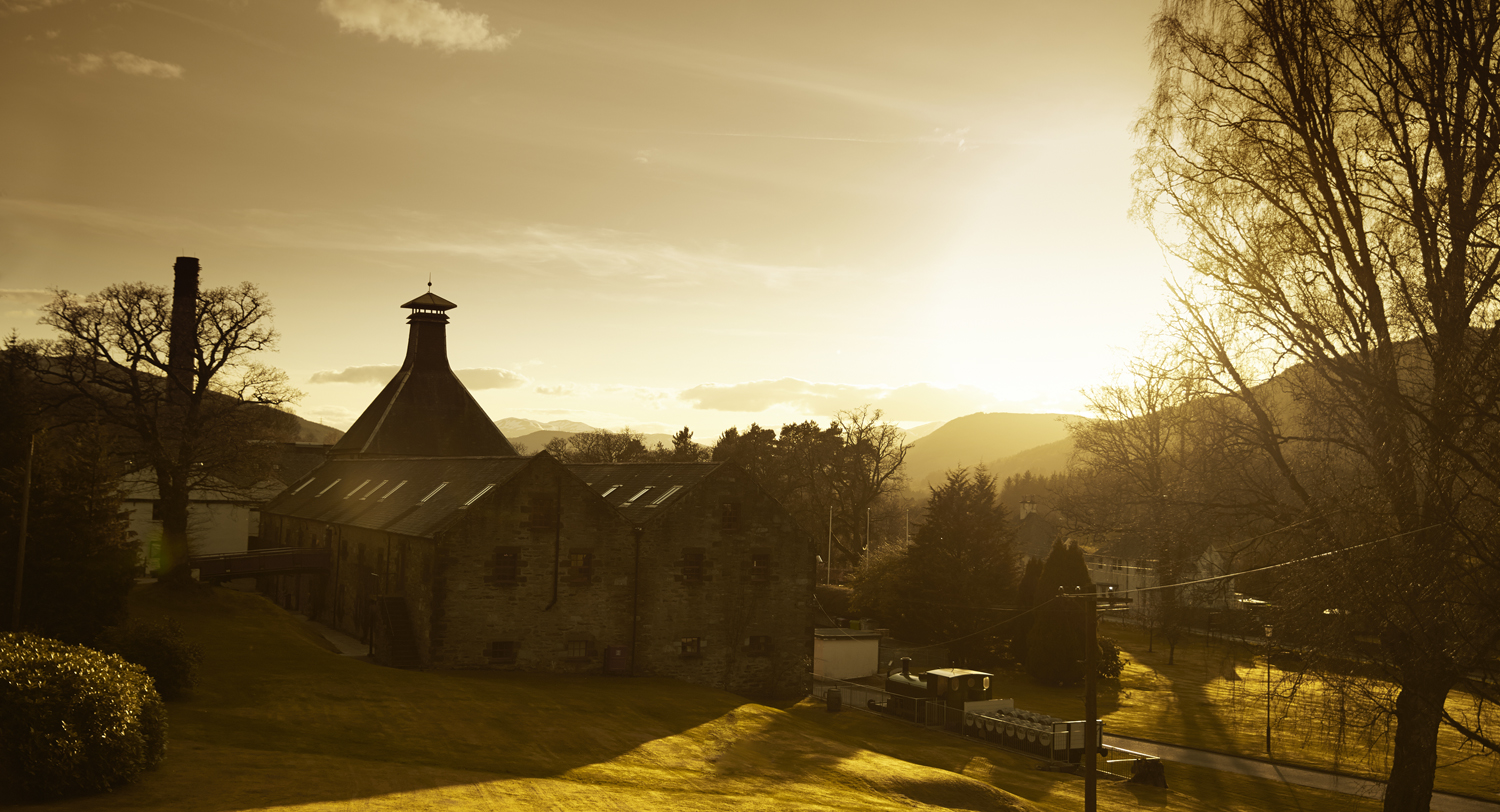 When Bacardi founder Don Facundo Bacardí Massó started his business in 1862, he accepted the Spanish government's challenge to reduce surplus amounts of molasses in Cuba, leading to the crafting of BACARDÍ® rum. Repurposing old whisky barrels to age his rum was also part of his original plan, a practice still in use today. Our environmental sustainability commitment has grown over the past 157 years, and we are proud of the voluntary actions we have taken to be an industry leader in environmental performance in our operations. Our goal is to be the world's most environmentally responsible global spirits company.
We are committed to continuously reducing the environmental impact of producing our products, especially in the following key areas:

Water use: clean water is fundamental to our business and we recognize the importance of water conservation.

Climate change: the fossil fuels we consume in our value chain process to operate our facilities, manufacture our products, and transport them to our customers, create greenhouse gases that contribute to climate change.

Waste: effluents and waste from our operations need to be kept to a minimum as well as the use of our materials in bottling and packaging to reduce the overall impact on the environment

Single-use plastics: removing single use plastic from our value chain, starting from our secondary packaging and point of sales Items, focusing on replacing It with durable Items made with sustainable materials, recyclable or biodegradable.
Back in 2014, we began an ambitious environmental sustainability initiative with specific goals in sourcing, packaging, and operations to be achieved by 2017 and 2022. The vision was to return to the environment at least as much as we take away. By end of 2017, we were able to achieve a reduction of greenhouse gas (GHG) intensity from manufacturing by 59%, equivalent to taking 15,000 cars off the road each year or reducing oil use by 165,000 barrels annually. In water, we also achieved a reduction of water use in manufacturing by 50%, equal to the volume of more than 1,000 Olympic pools, and only 0.4% of our total waste generated was diverted to landfill. (The achievements are based on our original baseline data year of 2006).
We decided as a company to go even further. In October 2018, we renewed our commitment and launched the new phase of our program, called Good Spirited 2.0. Our new targets, measured towards a baseline updated to our results from 2015, are the following:

*By 2025, as measured against a 2015 baseline (using earliest reliable data available)
**Scope 1 emissions are direct emissions from owned or controlled sources. Scope 2 emissions are indirect emissions from the generation of purchased energy. Scope 3 emissions are all indirect emissions (not included in scope 2) that occur in the value chain of the reporting company, including both upstream and downstream emissions.
To achieve these targets, we are working with partners to identify opportunities to protect watersheds and provide access to potable water in high-risk manufacturing site countries, work with our suppliers to reduce their GHG emissions and invest in renewable electricity and continue to focus on the reuse and reduction of waste.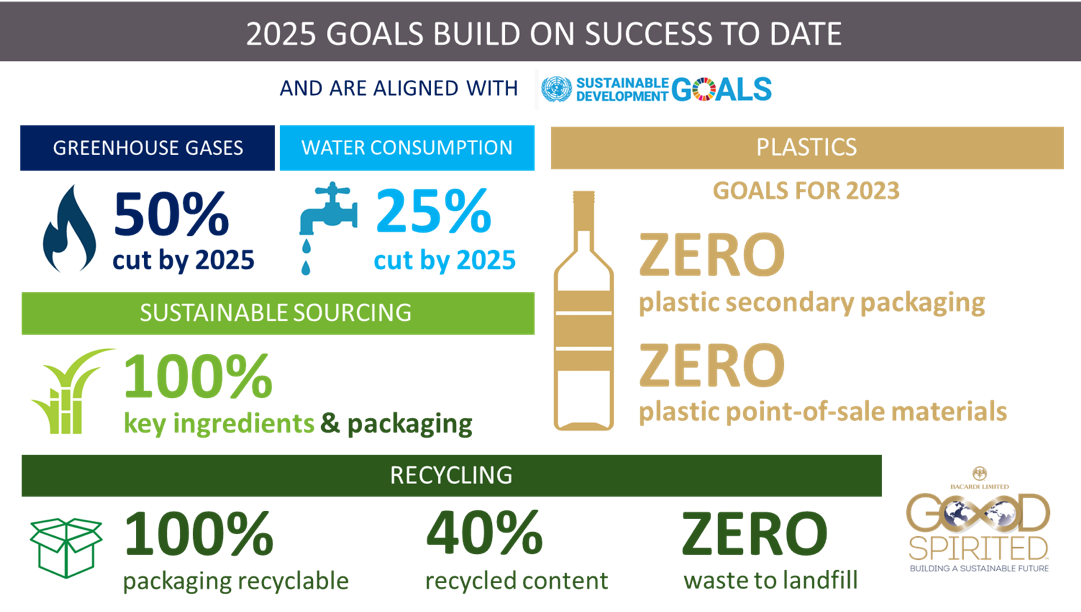 We also engage Primos across the company to advance these goals through the annual Bacardi Limited Good Spirited - Environmental Sustainability Awards. Launched in 2014, the awards recognize the employees, teams and facilities across the company's global network that developed the best environmental programs across five different categories: Production Facility, Brand Innovation, Sustainable Office, Green Champions or Partnerships. Through these awards, we spotlight how the efforts of Bacardi Primos are closely aligned to the company's environmental goals. Find some of this year's winners in the Key Highlights section!