Key Highlights
Supplier Engagement through Sedex

We ask our suppliers to join Sedex to share information with us, and any other customers, on their relevant standards; and to take a similar approach with their suppliers, as we recognize there are risks further along our supply chain.
Sedex is one of the largest collaborative platforms in the world for buyers, suppliers and auditors to store, share and report on information quickly and easily. Members can take advantage of standardized formats and reports while collaborating by sharing common information.
For buyers, Sedex makes it simpler to understand how supply chains are performing and identify and act on opportunities for improvement. For suppliers, Sedex makes it easy to share information with multiple buyers in an agreed format.
We request our suppliers to perform a Sedex Members Ethical Trade Audit (SMETA)for each of their facilities that deliver products to our manufacturing sites. SMETA is one of the most widely used ethical audit formats in the world and is compilation of good practice in ethical audit technique. Using SMETA, a supplier can have one audit conducted and share it with multiple customers, rather than having a different audit conducted for each customer. SMETA methodology uses the Ethical Trading Initiative code and local law as the measurement tool. It includes four modules:
Health and safety
Labor standards
Environment
Business ethics
Sedex Audit Management Service Process

Meyrin-AIESEC Partnership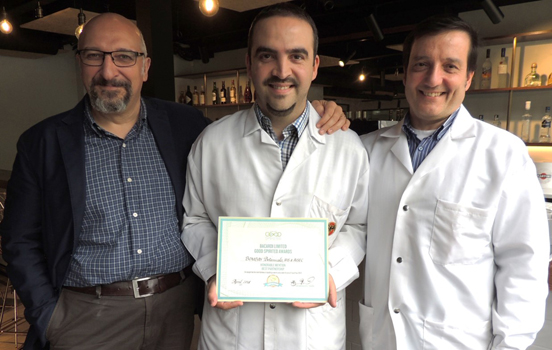 Our botanicals team in Meyrin, Switzerland partnered with international nonprofit organization AIESEC (a platform for young people to explore and develop their leadership potential) to help a Ghana village in West Africa learn to farm Grains of Paradise responsibly and become sustainable for the long-term. The new plants are thriving, and the village is operating well with school and nutrition available. With the help of AIESEC, the village will be able to independently choose whether to organize as a cooperative or a direct supplier for BOMBAY SAPPHIRE® gin and now has the skills to farm additional botanicals and crops.