PHILANTHROPY AND COMMUNITY INVOLVEMENT
Global Corporate Responsibility Month
Our flagship global PCI initiative, Corporate Responsibility Month, is designed to engage employees in community activities and work in a globally coordinated way to give back to our local communities.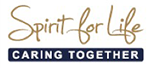 Launched as a one-week event in fiscal 2011, we expanded from one week to an entire month in May 2012 (at the beginning of fiscal 2013).
The expanded Corporate Responsibility Month continued to be based on the theme, Spirit for Life, Caring Together, that links clearly to our Company value of Caring and our Company purpose of Spirit for Life. Activities were organized around our five pillars of CR: Marketplace: Environment, Health and Safety, People and Philanthropy and Community Involvement.
Corporate Responsibility Month fiscal 2014 was a great success, with nearly 111 separate events taking place in offices and facilities in 36 countries, resulting in employees volunteering more than 7,900 hours. Activities included:
home building and meal distribution for needy families
fundraisers for educational, arts and cultural programs
clothing and blood drives
young adult mentorship programs
park and community center cleanups
recycling programs
bat conservation efforts

"Bacardi pitched in and helped get Shake-A-Leg Miami's Ship Shape Project for the fourth year 35 employees rolled up their sleeves and kept busy cleaning the Eco-Island: picking up trash and vegetation, separating the plastic and glass for recycling, scrubbing and cleaning eight outriggers, seven dinghies – and painting three of those dinghies. It's an honor to have Bacardi employees assist us in getting our boats and facilities in shipshape so we can provide greater access to all members of our community. Our mission is to use the marine environment to improve the health, education, and independence of adults and children with disabilities, as well as disadvantaged youth and their families."
HARRY HORGAN | President, Shake-A-Leg Miami