Key Highlights
Spirit for Life, Caring Together
CR Month took place from May - June 2016. This annual corporate event is held across Bacardi sites and offices and is an opportunity for employees to support projects in their local communities that are relevant to them. The company gives all employees at least one day to work on an activity together. CR Ambassadors in each region are provided with a toolkit that includes examples and ideas for encouraging local staff to take part in CR Month. Local sites have the freedom, within the CR Month guidelines and toolkit, to choose projects relevant to their staff and communities.
• In India, Bacardi provided 50 water tankers for one week to the drought hit villages in the Latur District of Maharashtra.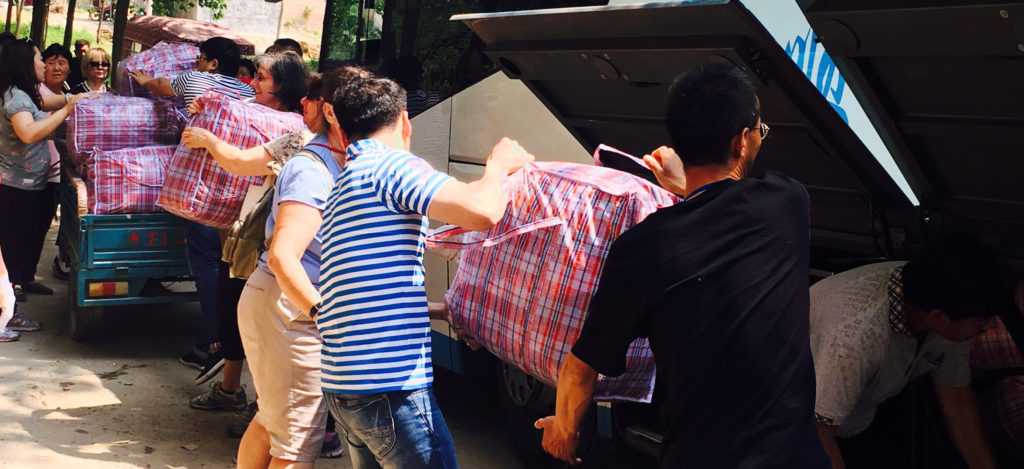 • In Russia, in support of the Way Out Foundation, a team of 50 worked with The Pushkin State Museum of Fine Art to provide art therapy for foundation recipients. The art work created was then auctioned off in Bacardi offices, with the earnings going back to the Foundation.
• Many offices around the world held donation drives to collect clothing, books, toys, household items, and food to give to organizations in their communities. Recipients included:
Brazil: Blankets and socks for local homeless population
China: Heart 2 Heart Foundation
Germany: Hanseatic Help
Singapore: MINDS Social Enterprise
Switzerland: Local food bank in Geneva
Ukraine: Laska Store
• Yearly blood drives were held during CR Month in Bacardi offices in India, the U.S., and Bermuda, with more than 60 employees donating blood and plasma to local blood banks.
• For the third year in a row, a team of 16 in Coral Gables, Florida, planted 26 oak and mahogany trees in partnership with American Forests. Bacardi has had a partnership with American Forests since 2015. Through a cause-marketing campaign with our BACARDĺ® rum brand in Idaho, Montana, Oregon, Wyoming, Washington, Virginia and California, we have helped plant almost 100,000 trees across the nation.
Earthquake Relief - Pessione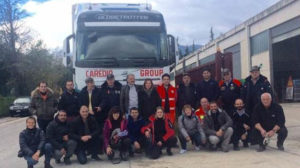 In August 2016 a powerful earthquake hit central Italy, killing more than 240 people and leaving towns devastated. Our team in Pessione wanted to help. Through the local union, Unione Industriale, our team donated one hour of their salary, with Bacardi doubling the amount contributed. More than US$5,500 was collected and used to rebuild some of the town's public buildings.
In addition, our team partnered with a local association to organize a collection of essential goods for the people hit by the earthquake in Amatrice. They were able to collect furniture, clothes, food, and much more. Our partner, Caredio, was able to help deliver the donated goods to the small town and the people who needed it most.
No Commission
Through BACARDÍ® NO COMMISSION events, and in collaboration with music producer Swizz Beatz, the Global Chief Creative for Culture for Bacardi, 100% of the sale of artwork from the events go directly to the artist. Since its launch in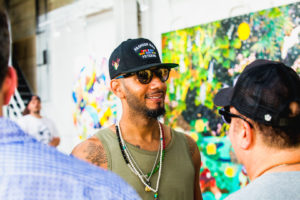 FY16 and, through events in Miami, New York, and London in FY17, the movement has put $3 million directly back into artist pockets. Many of the more than 80 artists who have benefitted from NO COMMISSION have also gone on to receive requests for additional privately commissioned work. FY18 events include Shanghai, Berlin and back to where it all started, Miami, for Art Basel. For info on upcoming No Commission events visit: https://nocommission.bacardi.com/
Jacksonville Donation to Hospital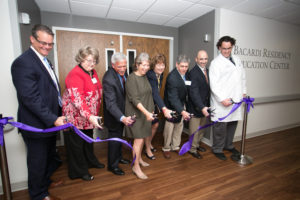 Bacardi, through our Jacksonville-based Bacardi Bottling Corporation, donated US$150,000 to St. Vincent's HealthCare to create the St. Vincent's Family Medicine Residency Program Hospital Education Center. St. Vincent's HealthCare, a ministry of Ascension, the U.S.'s largest Catholic and nonprofit healthcare system, will use the gift for construction of the new Bacardi Residency Education Center at St. Vincent's Riverside. The Bacardi Education Center will consist of a conference room equipped with the latest technology, a lounge and two separate sleeping rooms for on-call residents. The new conference room will feature technology that will allow team collaboration and video-conferencing to enhance patient care and medical education.
"The gift from Bacardi will enable us to better serve our community and the wonderful, dedicated residents in the St. Vincent's Family Medicine Residency Program," said Jane R. Lanier, CFRE, President & System Chief Development Officer, St. Vincent's Foundation.