Key Highlights
Primos Engagement Survey
Engagement at Bacardi is all about unleashing the passion and energy of our Primos. We have been asking for their opinions in a global census for the past five years. Their feedback is so critical in helping us to understand what we are doing well and what we should be doing differently to make Bacardi 'the place they want to be'. We use the insights from our Primos Engagement Survey to prioritize actions on a global, functional, regional and local level that can be measured, monitored and celebrated.

We held our latest Global Primos Engagement Survey in FY17 and 89% of Primos provided their input – a participation rate well above best-in-class (as defined by global HR and technology consulting firm IBM Kenexa). In fact, for each global engagement survey our response rate has consistently been above 85% - a number that makes us proud. In our FY17 results all 70 survey items advanced except one. Compared with our FY15 survey, our Engagement Index score (a global HR measure that companies use to assess 4 key elements of employee engagement: satisfaction, pride, retention, and advocacy) rose two points from 67% to 69%.  
As of the end of FY17, results began to be cascaded across the organization and priorities are being identified so Action Teams can be formed to allow the identification of employee-driven solutions for those areas of greatest interest. Just asking for feedback is not enough and our focus now is about supporting Primos-driven Action Teams to make a positive difference to their lives and those of others at Bacardi. Because the success of our Action Teams is so important to us, we have Action Team Champions across the world whose role it is to support and enable their success.
Rising Stars
The Bacardi Rising Stars is a strategic talent development program launched in FY17. As a core initiative, Rising Stars aims to foster a culture that drives relevancy and collaboration with our next generation leaders. Rising Stars is built on the great power of diversity – generations, genders, geographies and functions across the Bacardi business. A select group of next generation employees are part of a unique one-year learning journey, managing the Rising Star curriculum in addition to their day to day jobs.
Bacardi Ready
In FY17, we saw the launch of Bacardi Ready, a leadership acceleration program for emerging markets. Leaders from emerging markets in South Africa, Nigeria, Israel, Philippines, Thailand, Vietnam, Singapore and Dubai got together for seven days in Johannesburg, South Africa. As new commercial leaders, they immersed themselves in key aspects of the business and successful ways of working within Bacardi. By making them Bacardi Ready, they are now equipped with all the commercial, brand, legal, finance, and leadership knowledge and tools they need to successfully execute and win in their countries.
Bacardi Ready supports our vision of building local leaders for local countries. Learning from the pilot in Johannesburg, we are planning roll out of the program to other emerging markets as the need arises.
Women in Leadership
The Women in Leadership (WIL) initiative is the cornerstone of our diversity commitment. Established in 2010, it has evolved to incorporate several programs that support women developing their careers within Bacardi at offices worldwide. This includes trainings and workshops, external partnerships, communications, workplace engagement, community relations, and a mentoring program that supports the advancement and success of female leaders to management and executive positions.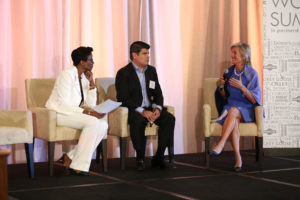 Our Women in Leadership (WIL) initiative has spread across the globe into offices in the U.S., Europe and Latin America. We focus our efforts on identifying and developing women in the organization who will enhance the long-term growth of Bacardi. These efforts are supported across multiple countries by WIL committees who work to build awareness and engagement on WIL activities.
The Inaugural S.H.E. Summit Bacardi was held in September 2016 in Miami, Florida. Inspired by S.H.E. Summit, the renowned global empowerment conference devoted to supporting thriving leaders and women's movement champions around the world, this event was aimed at celebrating, convening, and cultivating rising top talent. More than 400 professionals attended, representing various industries including spirits, marketing, transportation, law, consulting, and more. The sold-out event featured a prestigious list of dynamic speakers with incredible (personal and professional) stories. Informative workshops, thought-provoking panel discussions and keynotes included topics such as showing up for your life, the power of intention, stories of motherhood, well-being, self-care and a new initiative to encourage participation among male employees: Engage the Village.
Code of Conduct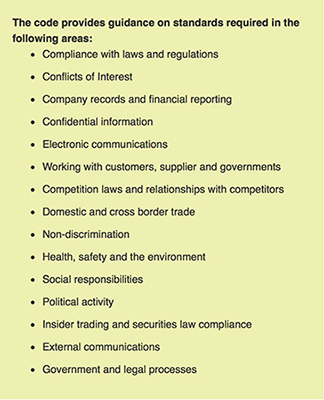 Our code of conduct applies to all employees and articulates our minimum standards for conducting business. The code is communicated to employees through online training and yearly certification, which provides examples of acceptable and non-acceptable practices. Employees also have access to an independent, anonymous hotline, for reporting violations, and compliance is overseen by a compliance committee. Of the more than 4,400 Primos invited to certify the Code in FY17, 99.9% completed the certification questionnaire.