Key Highlights
Creating a Diverse Workforce & Stirring Up Conversations About Equality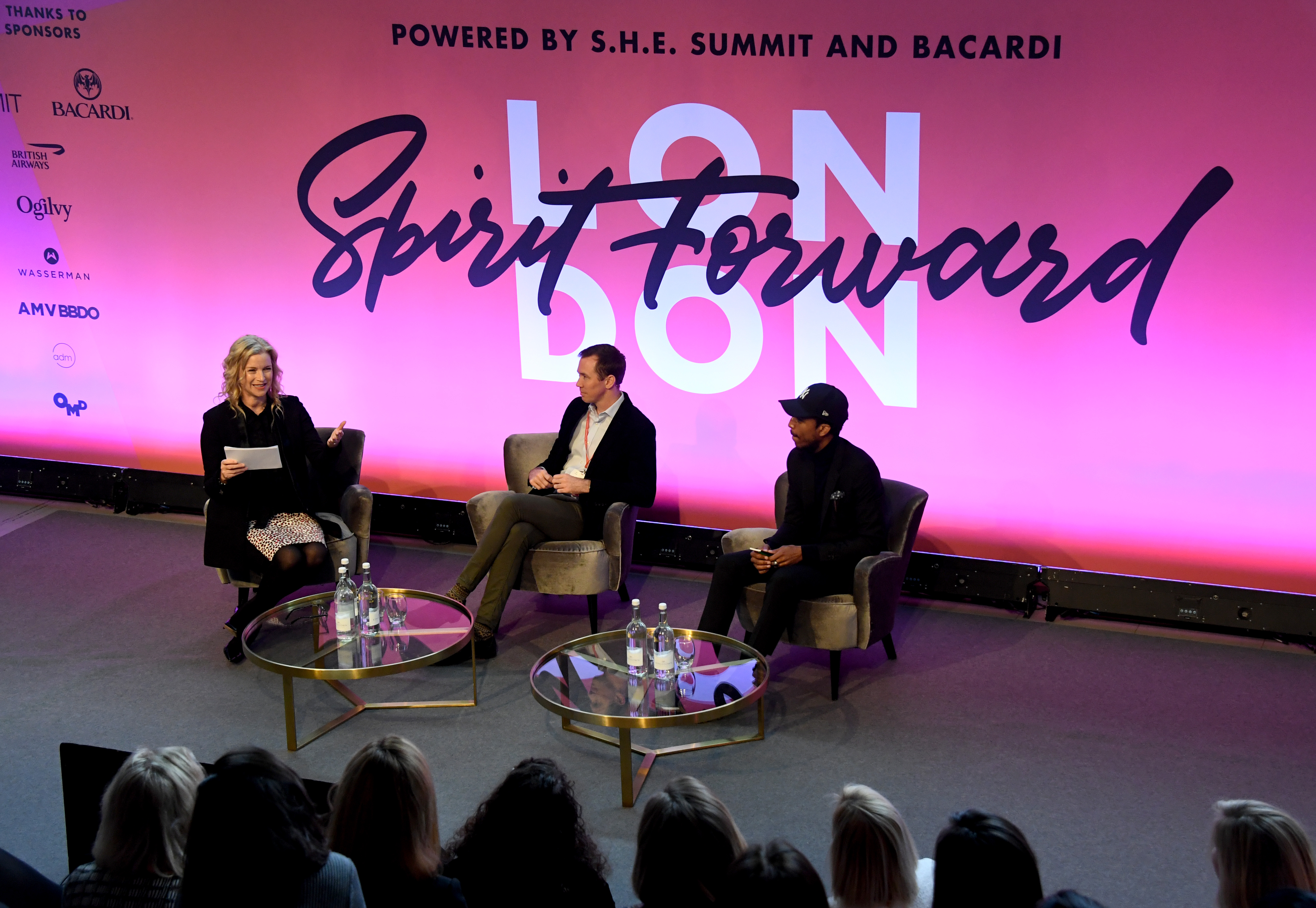 We believe in the inherent value that can be created when you bring together a diverse and inclusive community and workplace. Helping female talent at Bacardi, and within our community, is among the causes championed by the company through its Women in Leadership initiative. For a third year in a row, Bacardi hosted an all-day Summit open to more than 500 people across the South Florida community who came together to hear personal and professional stories from changemakers. For the first time, the Summit was replicated in London with a similar agenda that covered gender equality, diversity and inclusivity. A smaller, more intimate event designed specifically for females within the hospitality industry concluded a U.S. tour across five cities to help empower, inspire and support participants. Internally, our mentorship program expanded to more than 250 Primos across markets matching female mentees with both men and women across the business.
Sparking an Innovation Culture
We have a bold ambition to make the next 10 years the best yet. To achieve this ambition, we need to push the boundaries, embrace disruption and encourage an innovative mindset within Bacardi. The Next Gen Idea Lab is supporting this mission. This global strategic program allows us to identify future growth engines and build the skills needed for the next 10 years. We believe in democratizing innovation and giving all our Primos the platform to lean in, co-create and disrupt by finding new solutions to old problems. 
This year we have received 700 ideas from 570 Primos around the world. Out of which we have selected 10 ideas to be tested by the creators and their partners. 28 Primos came together, learned new capabilities, prototyped their concepts and piloted their proposition using USD $10,000. At the finale they pitched their idea to the Global Leadership Team and three of them received additional funds and a green light to launch their idea. Those respective three launches will be deployed next year. 
Providing Primos Tools for Success
In FY19 we continued to rollout our core Primo development programs globally: Coaching To Win, Leading at the Edge, and Shaping Your Career. Our core programs run across geographies, generations, functions, and leadership levels. These are key programs to accelerate the knowledge, skills, and capabilities every Primo needs to master in order to bring their best selves to Bacardi, every day.
Since the kick off, more than 500 Bacardi leaders have participated in our 'Coaching To Win' workshop to strengthen their coaching skills and ability to bring out the best in their Primos. 'Leading at the Edge' equipped more than 1,000 Primos with tools and resources to become significantly more effective in areas that matter most to them, personally and professionally. Our 'Shaping Your Career' workshop, where Primos spend a whole day reflecting and shaping their career trajectory in line with their purpose and ambition, has seen more than 1,000 Primos participating. Our programs provoke mindsets, change habits and put new behaviors in practice that grow and accelerate our business performance.       
Creating a 'Great Place to Work'
The Bacardi culture and investment in the Primo experience has earned Bacardi U.S.A., Inc., the Great Place to Work-Certified™ designation for the second year in a row. The certification was achieved as a result of programs offered in the workplace and positive survey results, including 96% of employees stating it's a great place to work and 98% saying that when you join the company, you feel at home. As a family-owned business for more than 157 years, that sense of welcome is a unique differentiator. The survey also indicated that 97% employees report that Bacardi facilities contribute to a good working environment. The North America regional office was even named one of the Top 10 "Coolest Offices in South Florida" by the South Florida Business Journal. The office houses three corporate bars, beautifully decorated meeting rooms that inspire creativity, a free cafeteria with family-style seating, an outdoor terrace that doubles as the perfect work and lounge space year-round, and a fully staffed gym with fitness classes. And for that mid-morning snack craving? A juice cart comes around the building with a fresh juice of the day while the gym trainer leads a stretch break – all part of Bacardi efforts to encourage wellness at work.
Attracting and Supporting Talent
We continue to refine and enhance the experience of internal and external talent through our Bacardi Applicant Tracking and Candidate Relationship System – BATS Avature. Talent can now sign up for job alerts to stay updated on the latest opportunities across Bacardi including internally on Next Move, our careers site. We launched our employer branding philosophy -  #morethanwork 'when you join Bacardi you join the family and get so much more than a job'. Our focus on 'breaking the script' and creating a positive and memorable experience for candidates features across all of our work and has inspired the creation of the BATPacks for Potential Primos - a valuable resource to set Potential Primos up for success as they start to Interview with Bacardi - giving them the download on our culture and brands. BATPacks for Potential Primos are currently being adapted across functions and regions to ensure a personal and tailored approach.